Series Book Recommendation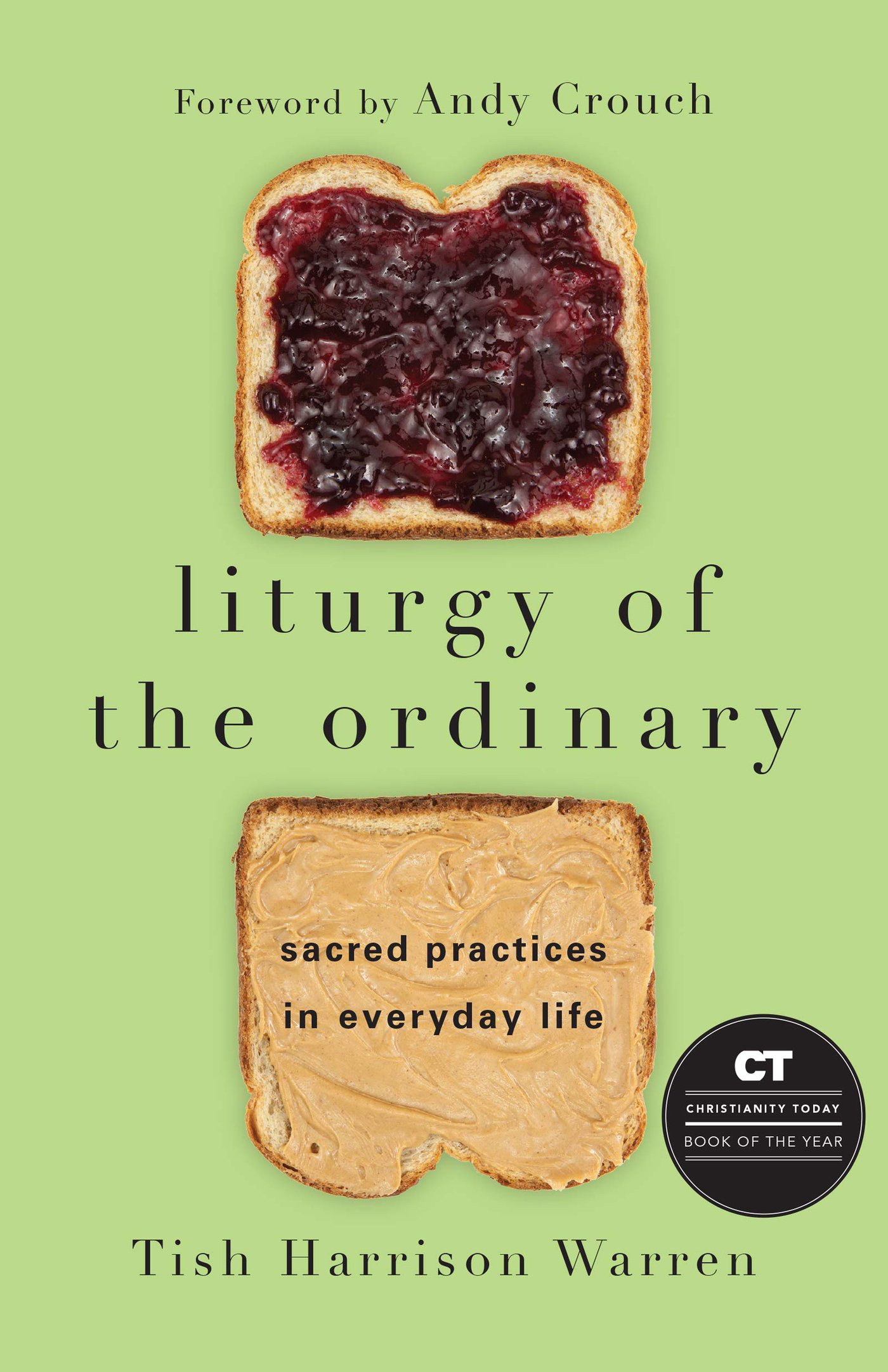 Get the book on which this new series is based: Liturgy of the Ordinary, by Tish Harrison Warren. Simply click the button below to be directed to the Amazon link.
Message 1: October 2, 2022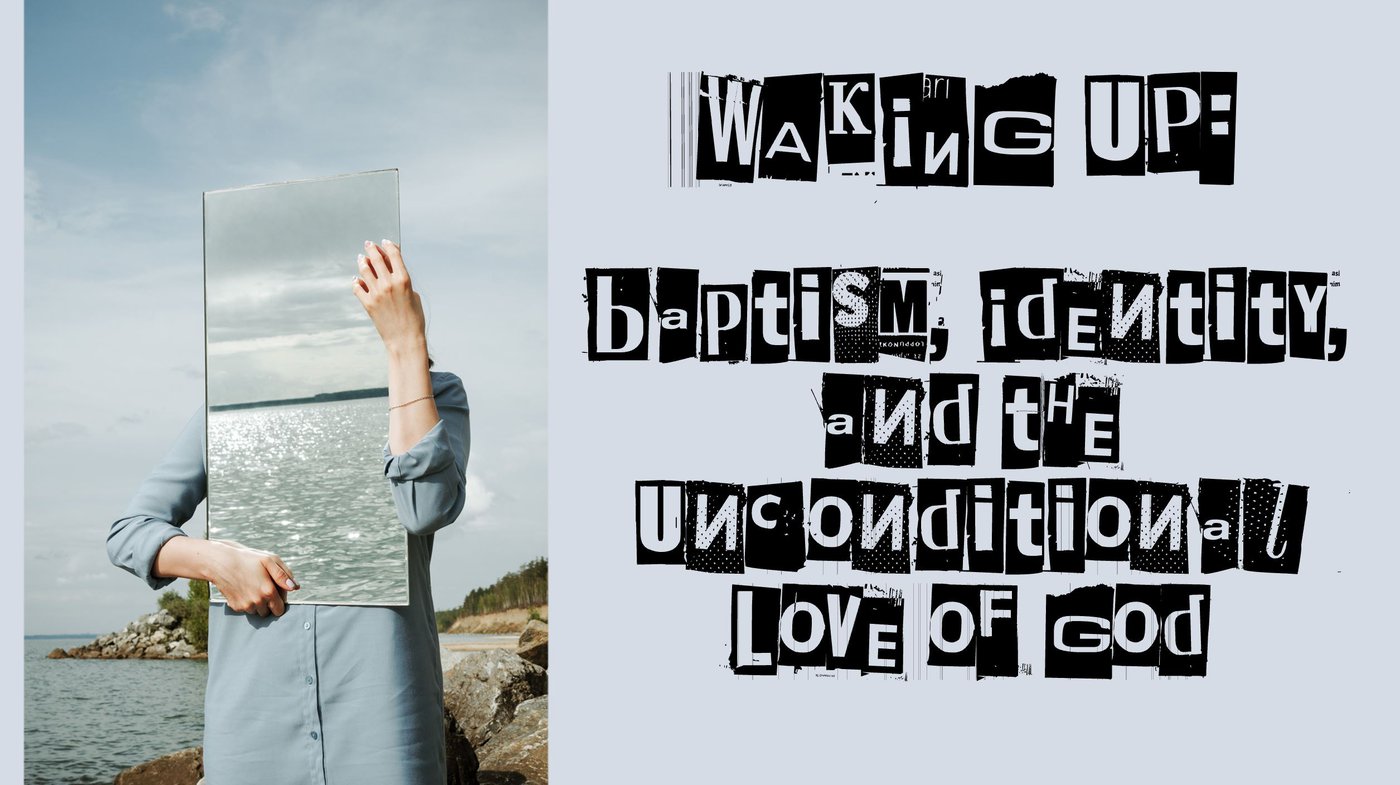 In this message, "Waking Up: Baptism, Identity, and the Unconditional Love of God," Pastor Mark explains that in baptism God gives us a new identity as beloved children of God and members of God's family. At the same time, we are initiated into a faith community that helps us to live-out this identity everyday and become the people God calls us to be.
Question: What are some concrete and specific ways that we can claim this identity and recommit to living-out our baptism at the beginning of every new day?
Ways to Respond:
Confess your sin and ask Jesus to give you a fresh start and a new life. Contact Pastor Mark if you would like him to lead you through a prayer and give you resources to find your next steps.
If you have not already done so, get baptized and join a church family.
Place a sticky note on the first mirror you see when you wake up on the morning that says something like, "You are a child of God and a person of worth," or "Remember that God loves you unconditionally so that you can love yourself and others," or "By virtue of your baptism you are always loved and always have support." Read this message to yourself and reclaim you identity in Christ.
Sign the Church Family Tree at First UMC Cocoa Beach. If you do not live locally and participate online, we can add your name if you send us a message and give us permission.
Message 2: October 9, 2022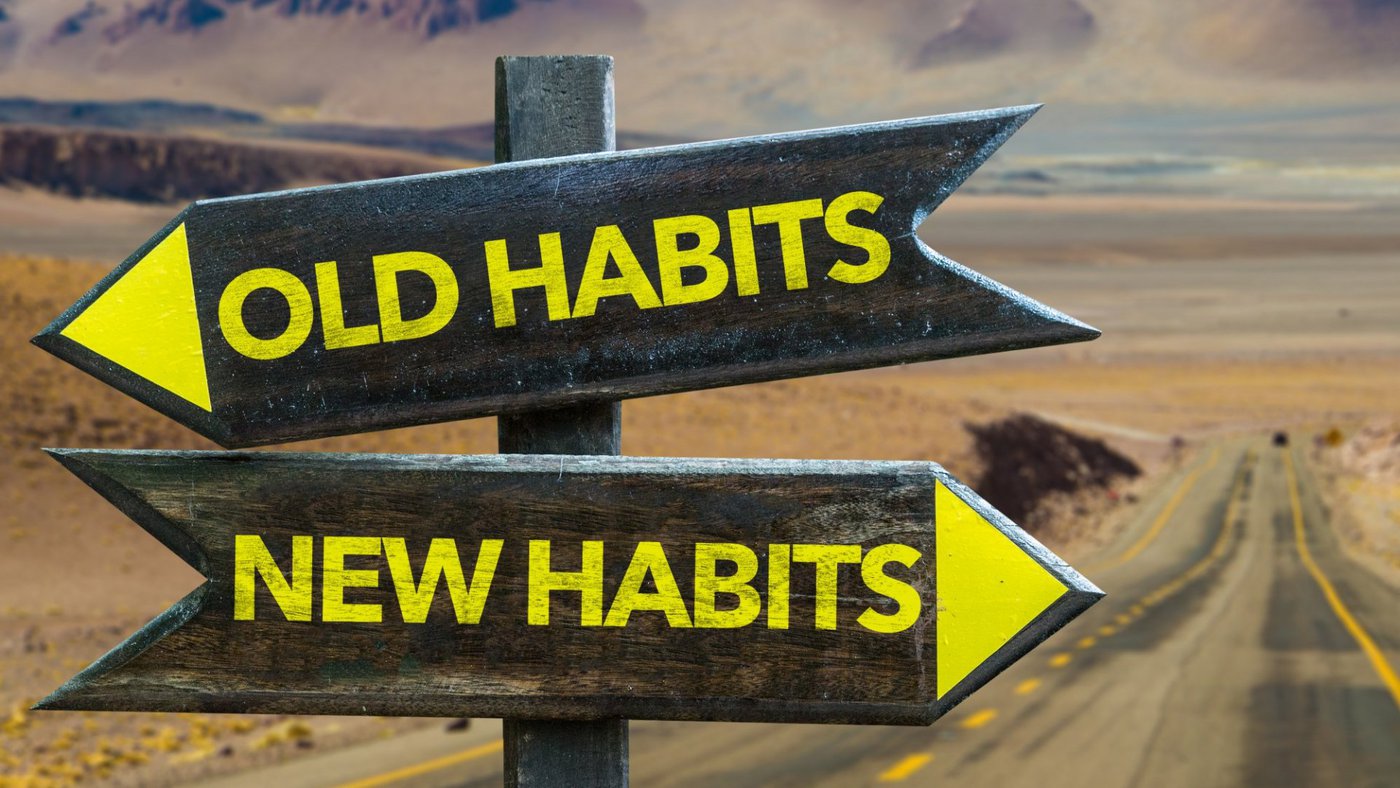 In this message, we learn about the power of habits and how our habits shape us into a particular kind of person. Some habits help us to become the person we want to be by forming us into the image of Jesus, while other habits sabotage these efforts by making us more self-centered and less loving. The good news is that God empowers us to evaluate and change our habits. But where do we discovered and start to acquire the habits necessary for abundant life, and how do we overcome inevitable obstacles, especially our fear of boredom and our addiction to novelty?
Questions: Looking closely at my morning routine, are there habits that are hindering my efforts to be more like Jesus? Or are there habits wasting precious time that could be devoted to acquiring a new habit that will move me forward? If there is a bad or time-wasting habit that needs to go, what is one new habit that can replace it?
Ways to Respond: Starting small, replace one bad habit or time wasting habit with one of the following everyday:
Spend one minute praying: you can pray spontaneously or use something like The Lord's Prayer or the Serenity Prayer
Meditate for one minute: as you breath-in imagine the light of God filling your body, and as you exhale imagine the light of God radiating from you to others.
Read or listen to a one minute devotional that includes scripture (e.g. Daily Bread, Upper Room, Jesus Calling)
Sing and/or listen to one Christian song that will help you praise God (e.g. Spotify, Apple Music, YouTube)
Commit daily to one small act of service (e.g. cook dinner for your family, help a child with homework, do one chore that nobody else wants to do, help a friend move something heavy, help a co-worker complete a task, serve as a greeter at church or in the food pantry)
Commit everyday to one small act of generosity: leave a loving note for your wife or kids, send an encouraging text to a friend, give money to someone in need without expectation of repayment, give an offering on Sunday morning, support a cause in which you believe)
Pass the Peace: in at least one situation today that involves stress, unrest, or conflict, do something to bring down the temperature and sow seeds of peace.
Connect with at least one other person and commit to listening and being fully present as they share about their day or what's going on n their life. (Bonus: Offer to pray for them!)
Recommended Reading: Atomic Habits by James Clear
Message 3: October 16, 2022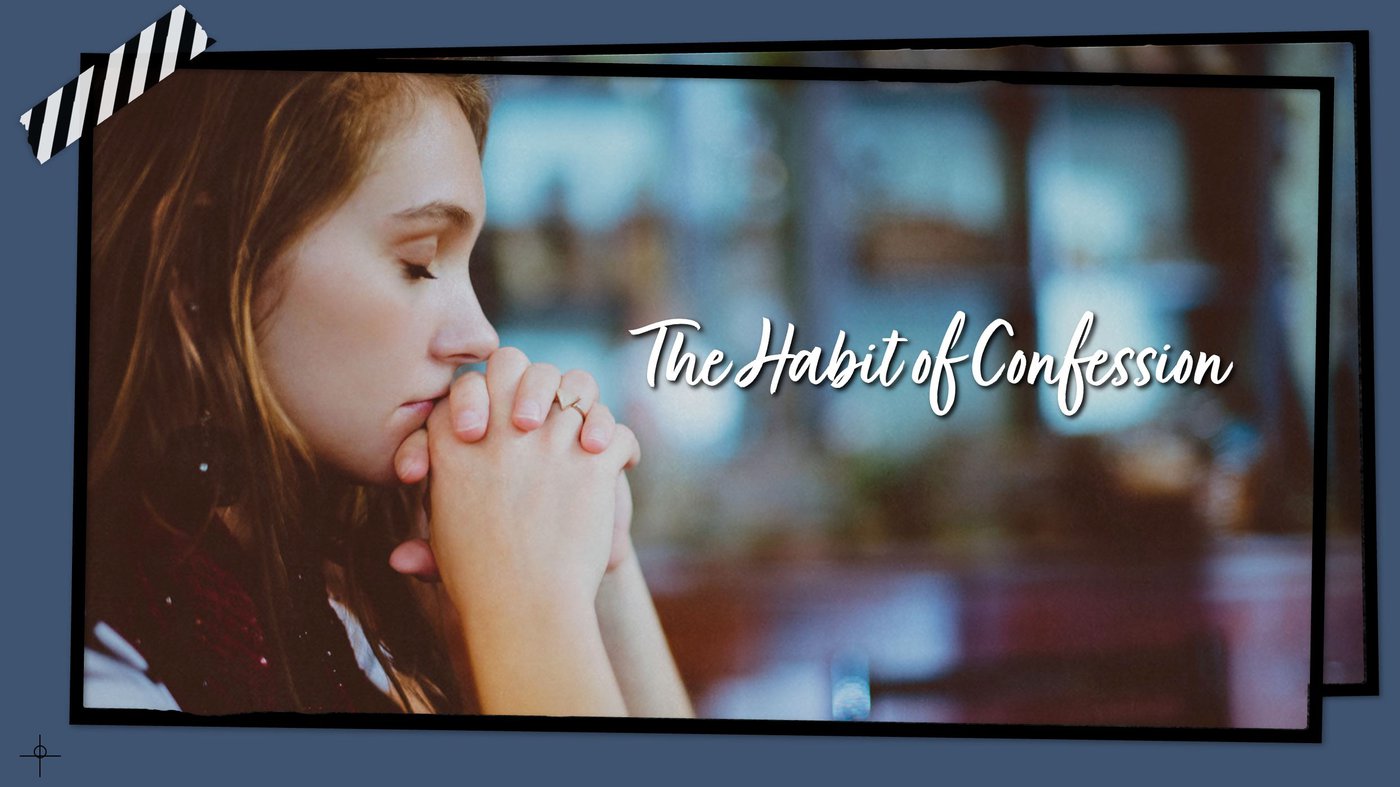 When considering the spiritual practice of confession, we often think of unburdening our conscience of "big sins" that we occasionally commit when tempted beyond our limits. But this significantly constrains the transformative power of honestly sharing our brokenness. In contrast, when confession becomes a daily habit, it can reveal places where we need more healing and allow us to receive the gifts of God's grace, including forgiveness, healing, freedom, repentance, restoration, joy, and peace.
Question: How can I avoid the deception of self-justification and the despair of self-condemnation by making confession a daily habit in my life?
Ways to Respond:
1. Reciting a Short Prayer of Confession Daily
One way to respond is to find a short prayer of confession that speaks to your heart and can be recited in less than one minute. While you can find a variety of prayers from different denominational traditions by searching online, here are two examples:
Merciful God,
we confess that we have not
loved you with our whole heart.
We have failed to be an obedient church.
We have not done your will,
we have broken your law,
we have rebelled against your love,
we have not loved our neighbors,
and we have not heard the cry of the needy.
Forgive us, we pray.
Free us for joyful obedience,
through Jesus Christ our Lord. Amen.
(United Methodist Book of Worship)
Most merciful God,
we humbly admit that we need your help.
We confess that we have wandered from your way:
we have done wrong,
and we have failed to do what is right.
You alone can save us.
Have mercy on us:
forgive our sins and teach us to forgive others.
Bring forth in us the fruit of the Spirit
that we may live as disciples of Christ.
This we ask in the name of Jesus our Savior. Amen.
(Book of Common Prayer)
Once you find a prayer that helps you get in touch with your need, pick a specific time to recite this prayer every day. Soon you will memorize it and it will become a part of you and available anytime you need it. After making this short prayer a habit, you can expand your time of confession by confessing specific sins that come to mind with each petition.
2. Try the Ancient Practice of the Daily Examen
Begin by giving God thanks for all the things you're grateful for today. Try to be specific.
Ask God to fill you with his Spirit so that the Spirit can lead you through some honest soul-searching. This will help you avoid self-justification and self-loathing.
Review and recognize failures.
Look back at you day and ask the Lord to point out moments when you've failed in big or small ways. Be honest about ways you missed the mark.
Ask for forgiveness and healing.
Ask God to forgive you and to heal any harm you may have caused to yourself and others. Also ask for wisdom to discern how to better handle difficult moments in the future.
Ask God to show you how tomorrow might go. Imagine the things you'll be doing, the people you'll see, and the decisions you'll make. Ask for help with any moments that might be difficult.
3. A Symbolic Act of Surrender
Make a list of all the failings that continue to haunt you. Share this list with God in prayer, practicing rigorous honesty without any minimizing or blaming. Ask God to forgive you and help you learn from your mistakes so you won't repeat them in the future. (If you want a real challenge, share the list with a trusted person and ask them to pray for you!). Then find a way to destroy it as a symbol of letting go and moving on. You can shred it or burn it. You can also buy a new plant and burry the list below the roots when you put it in the ground. This is a powerful symbol not only of surrender but also how our mistakes can help us grow if we are willing to learn from them.
Week 4: October 23, 2022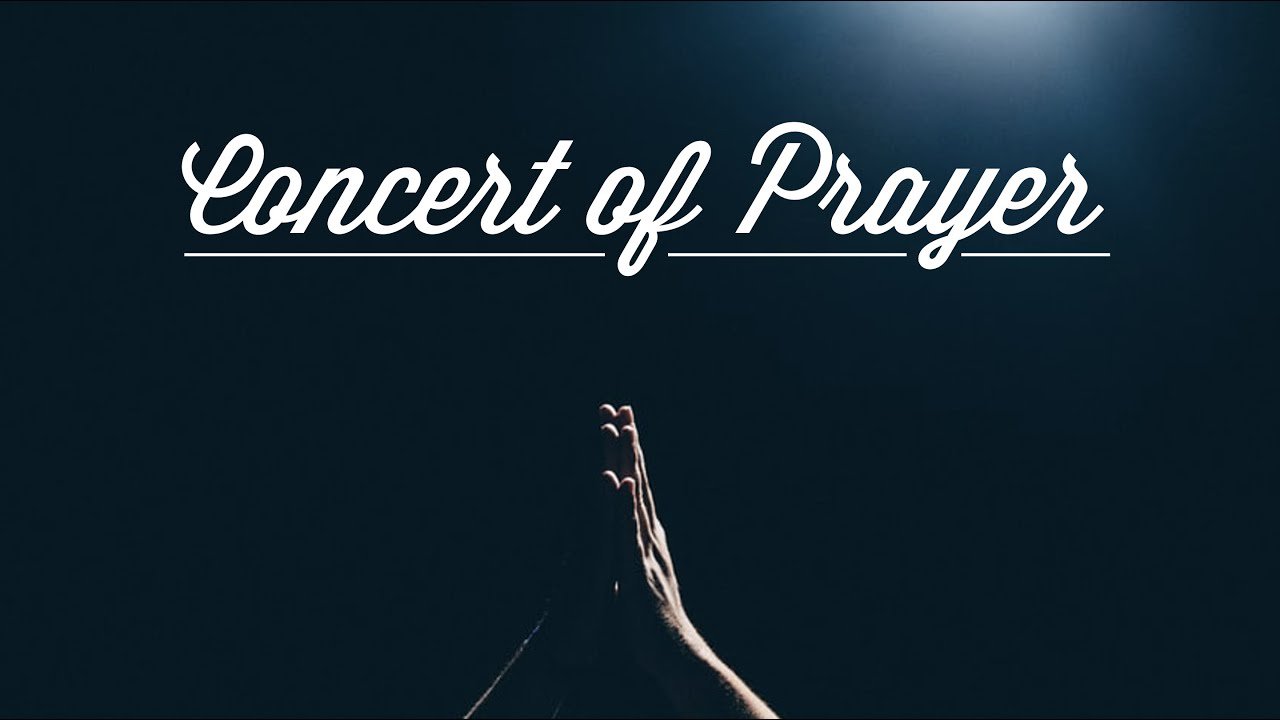 This Sunday we hosted an interactive service featuring various kinds of prayer, including personal prayer, praying for and with each other, communal prayers of confession, the Great Thanksgiving in Holy Communion, and the Lord's prayer.
Question: How can we make prayer a daily habit?
RESOURCES:
Personal Prayer: A.C.T.S. Adoration, Confession, Thanksgiving, Supplication
Praying for Others: "Gracious God, please meet the needs of (name) today."
Prayers of the People (United Methodist Hymnal 879)
Together, let us pray for
the people of this congregation . . .
those who suffer and those in trouble . . .
the concerns of this local community
the world, its peoples, and its leaders . . .
the church universal—its leaders, its members, and its mission . . .
the communion of saints . . . .
The Great Thanksgiving (Service of Word and Table I)
The Lord be with you.
And also with you.
Lift up your hearts.
We lift them up to the Lord.
Let us give thanks to the Lord our God.
It is right to give our thanks and praise.
It is right, and a good and joyful thing,
always and everywhere to give thanks to you,
Father Almighty, creator of heaven and earth.
You formed us in your image
and breathed into us the breath of life.
When we turned away, and our love failed,
your love remained steadfast.
You delivered us from captivity,
made covenant to be our sovereign God,
and spoke to us through the prophets.
And so, with your people on earth
and all the company of heaven
we praise your name and join their unending hymn:
Holy, holy, holy Lord, God of power and might,
heaven and earth are full of your glory.
Hosanna in the highest.
Blessed is he who comes in the name of the Lord.
Hosanna in the highest.
Holy are you, and blessed is your Son Jesus Christ.
Your Spirit anointed him
to preach good news to the poor,
to proclaim release to the captives
and recovering of sight to the blind,
to set at liberty those who are oppressed,
and to announce that the time had come
when you would save your people.
He healed the sick, fed the hungry,
and ate with sinners.
By the baptism of his suffering, death, and resurrection
you gave birth to your Church,
delivered us from slavery to sin and death,
and made with us a new covenant
by water and the Spirit.
When the Lord Jesus ascended,
he promised to be with us always,
in the power of your Word and Holy Spirit.
On the night in which he gave himself up for us,
he took bread, gave thanks to you, broke the bread,
gave it to his disciples, and said:
"Take, eat; this is my body which is given for you.
Do this in remembrance of me."
When the supper was over, he took the cup,
gave thanks to you, gave it to his disciples, and said:
"Drink from this, all of you;
this is my blood of the new covenant,
poured out for you and for many
for the forgiveness of sins.
Do this, as often as you drink it,
in remembrance of me."
And so,
in remembrance of these your mighty acts in Jesus Christ,
we offer ourselves in praise and thanksgiving
as a holy and living sacrifice,
in union with Christ's offering for us,
as we proclaim the mystery of faith.
Christ has died; Christ is risen; Christ will come again.
Pour out your Holy Spirit on us gathered here,
and on these gifts of bread and wine.
Make them be for us the body and blood of Christ,
that we may be for the world the body of Christ,
redeemed by his blood.
By your Spirit make us one with Christ,
one with each other,
and one in ministry to all the world,
until Christ comes in final victory
and we feast at his heavenly banquet.
Through your Son Jesus Christ,
with the Holy Spirit in your holy Church,
all honor and glory is yours, almighty Father,
now and forever. Amen.
Message 5: October 30, 2022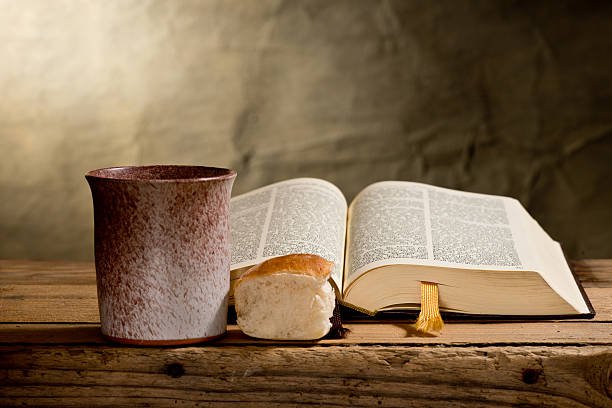 This week, Pastor Mark talks about his own health journey and then connects it to the theme of worship as spiritual nourishment. As Christians, we seek spiritual nourishment from Christ, who gives us the Bread Life through through the ministries of Word and sacrament. As we habituate worship, we are perpetually reminded that our core identity is not that of a consumer but a faithful worshipper of God, someone who sees all of life as a gift. We are also empowered to avoid consuming things that our culture serves-up that are detrimental to our spiritual and emotional health.
Question: How can we habituate meditation on scripture and fully participating in the sacramental life of the church?
Message 6: November 6, 2022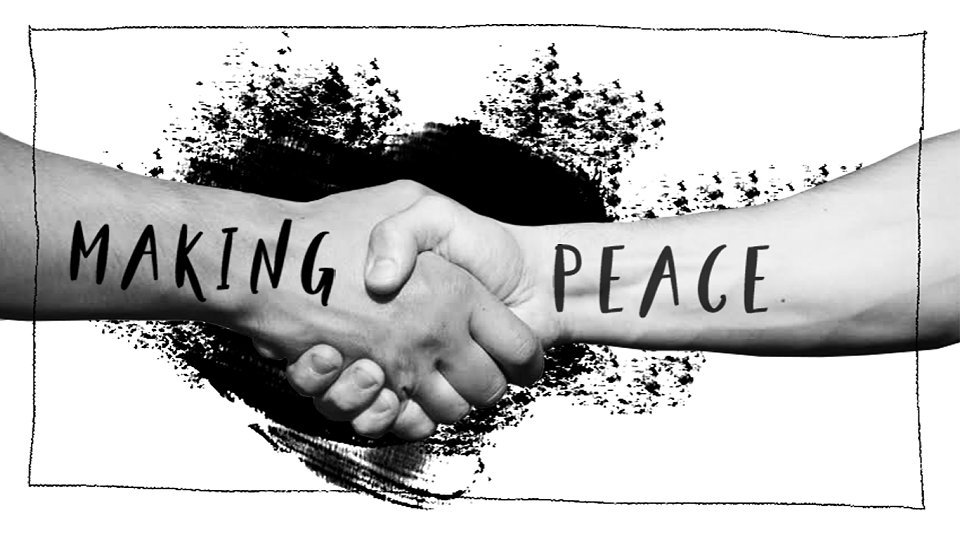 Jesus says, "Blessed are the peacemakers, for they shall be called sons of God" (Matthew 5:9). But what does it mean to be a peacemaker? Sometimes we get so focused on large scale problems in pursuit of world peace that we become blind to the small conflicts that erode important relationships in our everyday lives. While big issues are important, our greatest contribution to the mission of Jesus may be in the small peacemaking efforts throughout the normal course of our daily lives. Maybe peacemaking is patiently handing your toddler carrot sticks or listening to your teenager go on and on about the video game they're playing. Or maybe its responding with grace when your spouse says something that makes you feel slighted, or not cursing your neighbor and harboring resentment because his dog keeps digging under your fence. Or maybe peacemaking is about refusing to participate in "grievance culture," making a commitment to stop complaining about everything, and refusing to advertise your complaints in ways that force everyone around you to hear your negativity.
This is the kind of peacemaking for which we are trained in worship when we "pass the peace," and our goal this week is to find a way to take this weekly worship practice and habituate it in our ordinary lives. What might this look like for you?
Message 7: November 13, 2022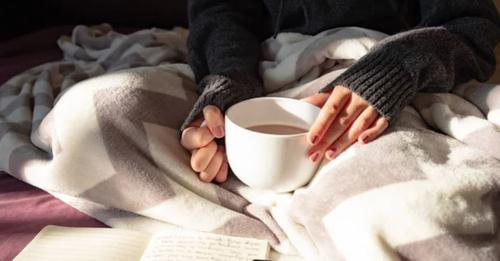 Learning to Rest: If we are going to live from our heart, stay connected to God, love others, and live sustainably, then we must find ways every day to engage in activities that renew and rejuvenate us. In this message we reimagine the practice of Sabbath.
Questions: How can we develop a sustainable daily routine that incorporates regular times of Sabbath rest? How can we take the rhythms of rest that structure our Sunday worship services and incorporate them into our daily lives?
New sections will be added to this page as we progress through the new message series.