Our mission at FUMC Cocoa Beach is to make disciples of Jesus for the transformation of the world. In order to help people grow and mature in their faith, we provide a simple, step-by-step discipleship pathway (see below). In addition to guiding adults, it is also adapted for our children and youth ministries. To discover where you are on your spiritual journey, it may be helpful to start by taking the Real Discipleship Survey. Knowing where you are will help you find your next best step.
Take the Real Discipleship Survey
Enter code "CTL7D" to get started (click "submit", then "continue"); Scroll down to choose "First UMC, Cocoa Beach" and enter your email/create password.
Discipleship Pathway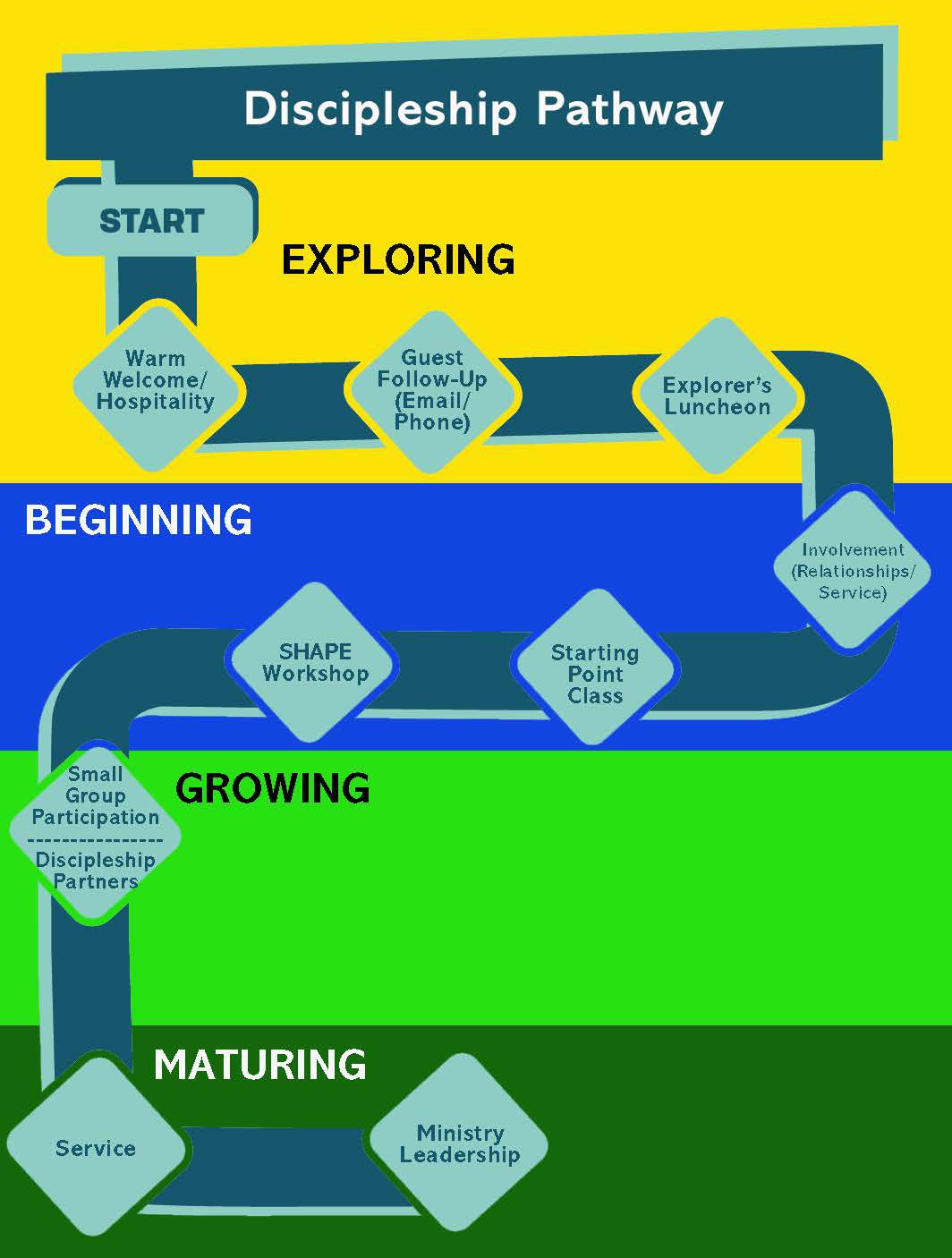 Follow the links below to take your next step on the disciple's path!