Children's Ministry at First UMC
At First UMC, we love kids and honor them as a vital part of our church family!
Although kids are always welcome to remain with their families during worship, we offer some great programs too.
To facilitate these programs, we provide safe, age appropriate, fun environments where your kids can learn about God's love, what it means to be a follower of Jesus, and how to make the world a better place.
Staff, volunteers, and parents partner to accomplish three primary goals: (1) help kids develop a life-long, meaningful relationship with God, (2) to have lots of fun, and (3) to make friends. We accomplish these goals by making Bible stories come alive through interactive storytelling, videos, discussions, music, crafts, and games.
Our hope is that when your child leaves First UMC they will beg you to come back!
What About Safety?
All staff and volunteers who work with children or youth undergo a strict screening process with background checks every three years and undergo mandatory annual training on our comprehensive Child and Youth Protection Policy. We also adhere to best practices in classroom and behavior management.
Your child's safety is our number one concern!
Programs (Due to COVID19, the only in-person program at this time is children's church during the 11:00 a.m. Sunday service. Our hope is to resume other in-person programs the summer of 2021. Contact us for more information on our remote children's ministries.)
Sunday Mornings
Infants to 4-years-old: During both our 9:30 a.m. contemporary service and our 11:00 a.m. traditional service, we offer a nursery and preschool class. Mrs. ShawnMarie lovingly engages out little ones with fun, age appropriate, interactive activities that introduce them to God's love.
Kindergarten through fifth grade: We offer a fun children's church experience for our elementary school students during our 9:30 a.m. contemporary service. At this time, we do not offer this program during the 11:00 a.m. traditional service. Rather, we encourage parents to teach their children the rhythms of worship and during the sermon to complete the activities in the Bible based Wiggle Bags we provide. Our goal in the Fall is to add a children's church experience during the 11:00 service.
Other Groups and classes
When we offer adult groups, classes, or events at the church, we also provide childcare upon request. Please give us at least one week of notice so we can schedule one of our teachers.
Future Plans: Kids Club
Before the COVID-19 pandemic, our staff was in the early planning stages of a fun Wednesday night Kids Club with food, music, crafts, and games. We were hoping to launch this new program in the fall of 2020 in conjunction with the beginning of a new school year.
Our vision for this program is clear: to create a highly engaging and super fun mini-Vacation Bible School experience every week that your kids will beg you to attend.
While our plans have been delayed by the pandemic, as soon as we are able to launch in a safe way, we will move forward. If you are interested in helping us with this new kids program, please contact Pastor Mark at the church office.
Preparing for Your First Visit
Here's what to expect when your child attends for the first time on a Sunday:
(Remember, children are always welcome to remain with their family in worship. There is no pressure to participate until they are ready.)
First, prior to the worship service, make your way to the children's classrooms downstairs in the sanctuary building. The classrooms are clearly marked, but if you have trouble finding the right room, don't hesitate to ask someone for help. There we will meet your family, check your child into class, and answer any of your questions.
Upon checking in for the first time, we will ask for the following personal information (NOTE: We value your privacy and will not share this information with anyone):
Parent/guardian name(s)
Child's name
Child's birth date
Home address
Parent's cell phone number (so we can text you during service if needed)
Parent's email
Any special instructions (allergies, special needs) for your children
How check-in works
Before Service: You can check-in your child at their appropriate room. After checking in your child, you and your child will be given matching name tags. Your child will need to wear the name tag portion while you hold on to the matching tag.
After Service: After the service is complete, you will return to your child's room and show your tag in order for your child to be released back to you.
During Service: In the event that we need to contact you during the service, a volunteer will text you. Please keep your phone on and switched to vibrate to ensure an open line of communication. If you receive a text from us, we ask that you exit the sanctuary immediately and proceed to your child's classroom.
Meet our Children's Ministry Leaders
ShawnMarie Cook is the Preschool Lead Teacher in our children's ministry program at First UMC. Raised in Orlando, she move to Cocoa Beach in 2015. She's comes to us with many years of experience and kids naturally gravitate toward her because she is gentle, compassionate, patient, and fun. She is married to Brain and has two adult children, Brett and Melanie, and 7 grandchildren.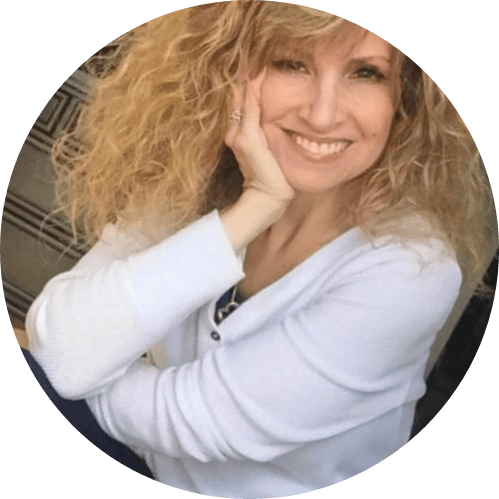 Bethann Parmer is our volunteer Children's Ministry Coordinator. As a retired school teacher, she loves children and brings many years of experience to the classroom. In addition to serving in ministry at our church, Bethann also volunteers many hours at Roosevelt Elementary School here in Cocoa Beach. She is married to her husband, Tim, a Southwest pilot, and has two adult children.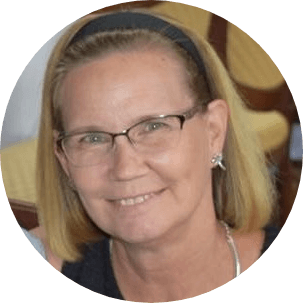 Got questions?
If you have questions concerning our Children's Ministry, simply click the button below and get in touch with us!